As the wedding guests file in, the women are wearing fascinators of all kinds. I could spend all day looking at them; they're in every shape, size and color. Not only was nearly every woman in attendance wearing one many people lining the streets were wearing them too. Fascinators are headpieces, a form of millinery that is slightly to very frivolous which are worn to occasions where hats are traditionally worn, such as weddings -- especially they Royal Wedding.
Of course Victoria Beckham drew attention with her glamorous look. Even pregnant, this fashionista can rock it. Here she is arriving at the wedding in a dress of her own design and a hat by Philip Treacy. David doesn't look too bad himself in a handsome Ralph Lauren suit.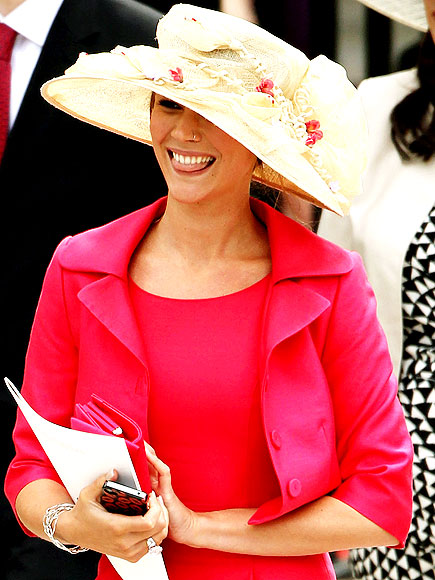 Joss Stone looked beautiful in a class wide-brimmed hat.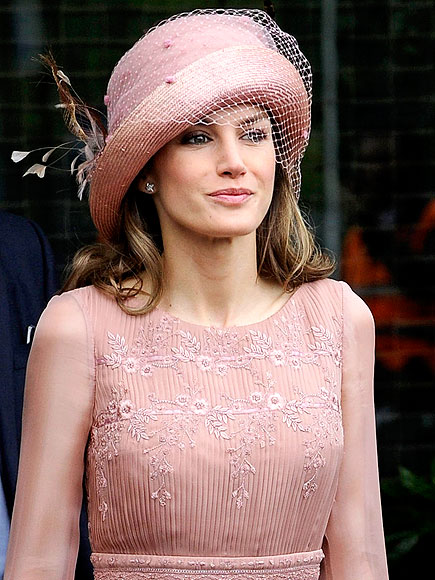 Princess Letizia of Spain wore a pink fascinator with tulle.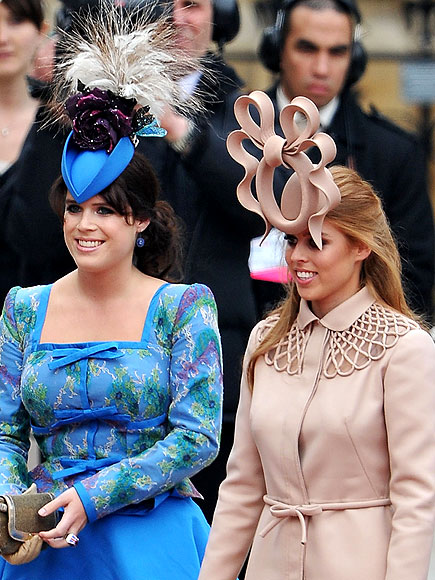 Princesses Eugine and Beatrice of York both wore Philip Treacy fascinators